Welcome to the HarperCollins Leadership and Harper Horizon virtual booth!
We hope you enjoy learning about our newest and upcoming fall, winter, and spring release. Please feel free to click on the links below to view Edelweiss product pages, catalogs, request digital galleys, and watch promotional videos.
Thanks for stopping by our booth, and we hope to see you next year (in person).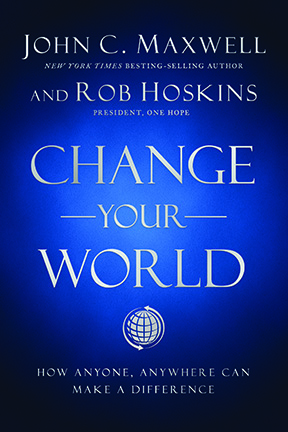 TITLE: CHANGE YOUR WORLD
Authors: John Maxwell & Rob Hoskins
On Sale: Jan 26, 2021
John Maxwell and Rob Hoskins share their real-world experiences and encourage readers to make a difference based on the needs they see around them and the desires of their heart.
9781400222315
TITLE: MAKE LIFE BEAUTIFUL
Author: Syd & Shea McGee
On Sale: Oct 27, 2020
Meet Syd and Shea McGee, the powerhouse couple behind Studio McGee, the fastest-growing interior design studio in the country. This uplifting guide, filled with insights and wisdom from Syd and Shea's ongoing journey, shows readers how classic interior design principles can be used to build an authentically beautiful life.
9780785233879
TITLE: UNDAUNTED
Author: Kara Goldin
On Sale: Sept 23, 2020
Undaunted is one woman's journey past doubts and doubters to become the award-winning CEO of Hint water. After interviewing dozens of business leaders for her podcast, Kara Goldin uncovered the overarching key to their success based on the way they handle and move past obstacles and their own insecurities, which she unpacks in these pages.
9781400220281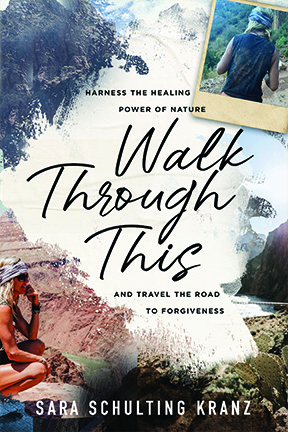 TITLE: WALK THROUGH THIS
Author: Sara Schulting Kranz
On Sale: Nov 10, 2020
Travel the road to forgiveness with Sara Schulting Kranz, life coach and certified wilderness guide, in this step-by-step handbook that shares how to reconnect with nature as a way to heal. Readers will discover the inner courage they need to overcome setbacks and trauma, and will develop the tools needed to build a life of fulfillment and purpose.
9780785238652
TITLE: GAME CHANGER
Authors: Michael Solomon & Rishon Blumberg
On Sale: Sept 22, 2020
Whether you're an employer, employee, freelancer, or part of a management team, you must understand how highly skilled "10x" talent is radically shifting the dynamics of the employment marketplace. Learn how to identify, attract, vet, employ, and retain--or become--the game-changing talent that will make a difference in the work world of tomorrow.
9781400218707
TITLE: STRONG WOMEN LIFT EACH OTHER UP
Author: Molly Galbraith
On Sale: Mar 9, 2021
In a time when uncertainty looms large, building bridges and connecting with one another on a human level is more crucial than ever. Molly's message gives woman from all backgrounds and experiences permission to be kind and supportive to one another—and to themselves.
9780785239086
TITLE: YOUR HIDDEN SUPERPOWER
Author: Adrienne Bankert
On Sale: Jun 9, 2020
Harness the hidden power of kindness. Kindness isn't merely about getting along with people and being nice. It's a game changer in business, the door-opener to opportunity, and the key to authenticity and confidence. It's a superpower that can be honed through an intentional lifestyle of kindness and is especially important in these divisive times.
9781400218141
TITLE: A COAT OF YELLOW PAINT
Author: Naomi Davis
On Sale: Mar 30, 2021
For the 1M+ dedicated fans of the Love Taza platform, who regularly engage with Naomi on topics of family, travel, food, decorating—and embracing life's everyday joys. Naomi's endearing style and warm, engaging tone will delight readers who seek a relatable guide to prioritizing the important parts of life.
9780785238683
TITLE: WHY COPE WHEN YOU CAN HEAL?
Authors: Mark Goulston, MD & Diana Hendel, PharmD
On Sale: Dec 1, 2020
Why Cope When You Can Heal? offers a research-based PTSD healing pathway for doctors, nurses, paramedics, and other healthcare professionals-along with the families and leaders supporting them-navigating the traumatic stresses of the COVID-19 crisis.
9780785244622
TITLE: A SEASON WITH MOM
Author: Katie Russell Newland
On Sale: Apr 6, 2021
A Season with Mom is the perfect gift book for daughters to give to their moms, for mothers to give to their daughters, and for anyone who has experienced the illness of a loved one. It's a book that will remind all readers of the importance of telling those closest to our hearts how much they mean to us.
9780785238881
What is HarperCollins Leadership?
HarperCollins Leadership feeds your inner drive to grow as a leader with integrated, values-based development experiences that give you the inspiration and insights you need to thrive in your current role—and your next.
What makes HarperCollins Leadership different?
What makes HCL different is our holistic approach. We want to give readers content that surrounds them—books, video courses, and business tools that help them learn and apply the principles so they can activate the leadership potential that's in them.
To read a book is to open our minds to the world of what is possible. Whether that is learning a new skill, building a community, improving our environment, or having the courage to stand up for our beliefs, great books empower us to be the best version of ourselves.
With that in mind, our mission is to work with authors who have a great story to tell, advice to give, and a skill to share.
We develop content across a broad base of nonfiction subjects: self-help, memoir, cooking, parenting, wellness, and personal finance, among others.
Request e-Galleys / Catalogs
Take a look at our full catalogs and request digital galleys.