One-of-a-Kind

Survival Guide
Green, collaborative, and a model for twenty-first-century living.
Survive and Thrive
How to prepare for any disaster without ammo, camo, or eating your neighbor
By Bill Fulton and Jeanne Chilton Devon
Get ready for a refreshing and unique take on preparedness. This essential guide is for regular people who want to handle disaster situations confidently, without digging a network of underground bunkers stockpiled with weaponry.
From the really loud wake-up call of the COVID-19 pandemic to the escalating climate crisis, the world is becoming increasingly unpredictable. It's time to buckle up—but fear not! Army vet and sustainable organic farmer Bill Fulton and Alaska adventurer and writer Jeanne Chilton Devon will demystify the whole notion of "prepping" and make it accessible and practical for everyone.
In this comprehensive handbook, you'll learn essential knowledge like water sourcing and purification, long-term food storage, stocking a disaster pantry, creating a safe home, assembling evacuation bags, and ensuring your family doesn't drive each other crazy in the face of chaos. You'll also unlock cool survival hacks to save the day when the lights are out, the gas is off, the supermarket is closed, and everyone around you is hunkered down like a mountain hermit.
Unlike other prepping guides, Survive and Thrive recognizes that what we need is a collaborative, sustainable, and family-friendly approach to preparedness. Say goodbye to doomsday paranoia and learn empowering information to help you live better now and have a solid plan for whatever comes tomorrow. SPOILER: That's how we all make it through the 21st century!
With an upbeat attitude, detailed instructions, how-tos, checklists galore, and even historical survival recipes, city dwellers and suburbanites alike will get organized and on the path to sustainability and resilience—whatever may come!
A comprehensive, basic guide to get prepared for anything
— in a way that's good for you, your community, and the world.
Praise for Survive and Thrive
"In the face of a climate crisis that may be even worse than we thought, Survive and Thrive is a refreshing dose of positivity with step-by-step guidelines to help us all to literally weather the storm. But beyond being a disaster and preparedness guide, this is a readable, comprehensive manual for a new way of living – one which teaches and empowers the individual, while also recognizing that it's a collaborative and sustainable model which will be critical to successfully navigating an uncertain future. This should be mandatory 21st-century reading, on every shelf."
—Thom Hartmann, NYT bestselling author and host of the Thom Hartmann Program
"Survive and Thrive is the guidebook I wish I had while I was tracking down oily criminals in the jungles of Ecuador and the vultures in Africa. Bill and Jeanne have done it again, making a readable, easy-to-understand guide to preparing for and surviving disasters—whether a hurricane, wildfire, or the next pandemic. It's a book that should be on every journalist's shelf."
—Greg Palast, NYT Bestselling author and investigative journalist
"Where has this been all my adulting life? Informative, comprehensive, self-aware, socially conscious, and most of all relatable and fun to read, this book takes numerous daunting topics and systematically breaks down the overwhelming into the practical as if the co-authors Jeanne and Bill were also coaches right by your side, guiding you along to embrace a unique concept of selfless and benevolent self-reliance (or at the very least knowing you can use Doritos as fire starters... who knew?). I'm glad I now have this on me; that fact alone already makes me feel I could be a tiny bit more ready for the next apocalypse."
—Calvin D. Sun, MD, emergency physician, clinical assistant professor in emergency medicine, and author of The Monsoon Diaries
"As a life long prepper and survivalist, I found this book to be extremely informative. The tools you need for a single individual or a family are conveniently located in this easy-to-read guide. Disaster can happen anywhere and at anytime—no matter who you are or where you live.
"Surviving a disaster is one thing. Thriving afterwards is a completely different situation. If you want to learn how, look no further than this guide."
— Brendan Callaghan, Retired Navy SEAL Petty Officer First Class SO1
As a special thank-you for being at the front of the line, we'd love to share printable PDFs of five extra survival food recipes from history. These recipes are long-lasting, easy to make ahead of time, and ready to eat in a flash.
Order Survive and Thrive in any format (print, ebook, audiobook), from any bookseller.
Complete this form, and then you can download the recipes on the next page. Easy!
By submitting your email address, you understand that you will receive email communications from Harper Horizon, a division of HarperCollins Focus (501 Nelson Place, Nashville, TN 37214 USA) providing information about products and services of HCF and its affiliates. You may unsubscribe from these email communications at any time. If you have any questions, please review our Privacy Policy or email us at [email protected].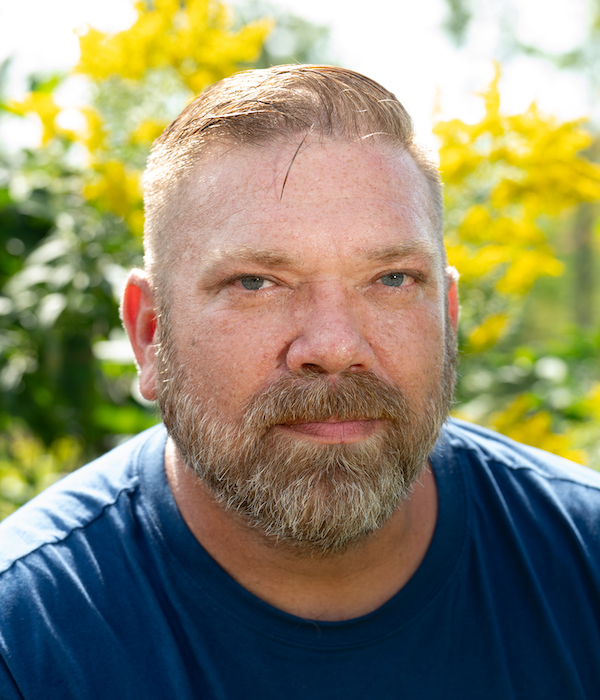 Bill Fulton is the author of The Blood of Patriots: How I Took Down an Anti-Government Militia with Beer, Bounty Hunting, and Badassery (also with Jeanne Devon). He was raised on a ranch in Montana and from his earliest days learned how to live off the land and off the grid. He spent eight years in the Army undergoing extensive training in anti-terrorism, weapons and explosives, hazardous materials, public health and safety, emergency management, and law enforcement. After he left the Army, he owned and operated a military surplus store selling survival equipment and gear, and teaching people how to not die in the Alaskan wilderness. Today he runs his own sustainable organic farm in New England where he lives with his wife, two daughters, six goats, twenty-seven chickens, and four peacocks—one of which has an attitude problem.
Jeanne Devon is an Alaskan adventurer, author, and entrepreneur whose landmark retail store sold merchandise that helped people enjoy the great outdoors in a state where modern-day conveniences like electrical outlets, cell service, and "fancy indoor camping" are sometimes not available. Living on the Last Frontier, she's experienced a massive volcanic eruption, hundreds of earthquakes, hurricane force winds, and power grid disruption at subzero temperatures. She's been caught on a boat that lost its propeller in the Gulf of Alaska—a hundred miles from the harbor. She has a giant freezer full of foraged wild mushrooms, berries, moose, salmon, halibut, and summer vegetables from the garden. In her other life, she's a New York Times bestselling author, a multiple national award-winning blogger, and the recipient of half a dozen Alaska Press Club awards for her writing about environmental issues, Alaska militias, and politics.