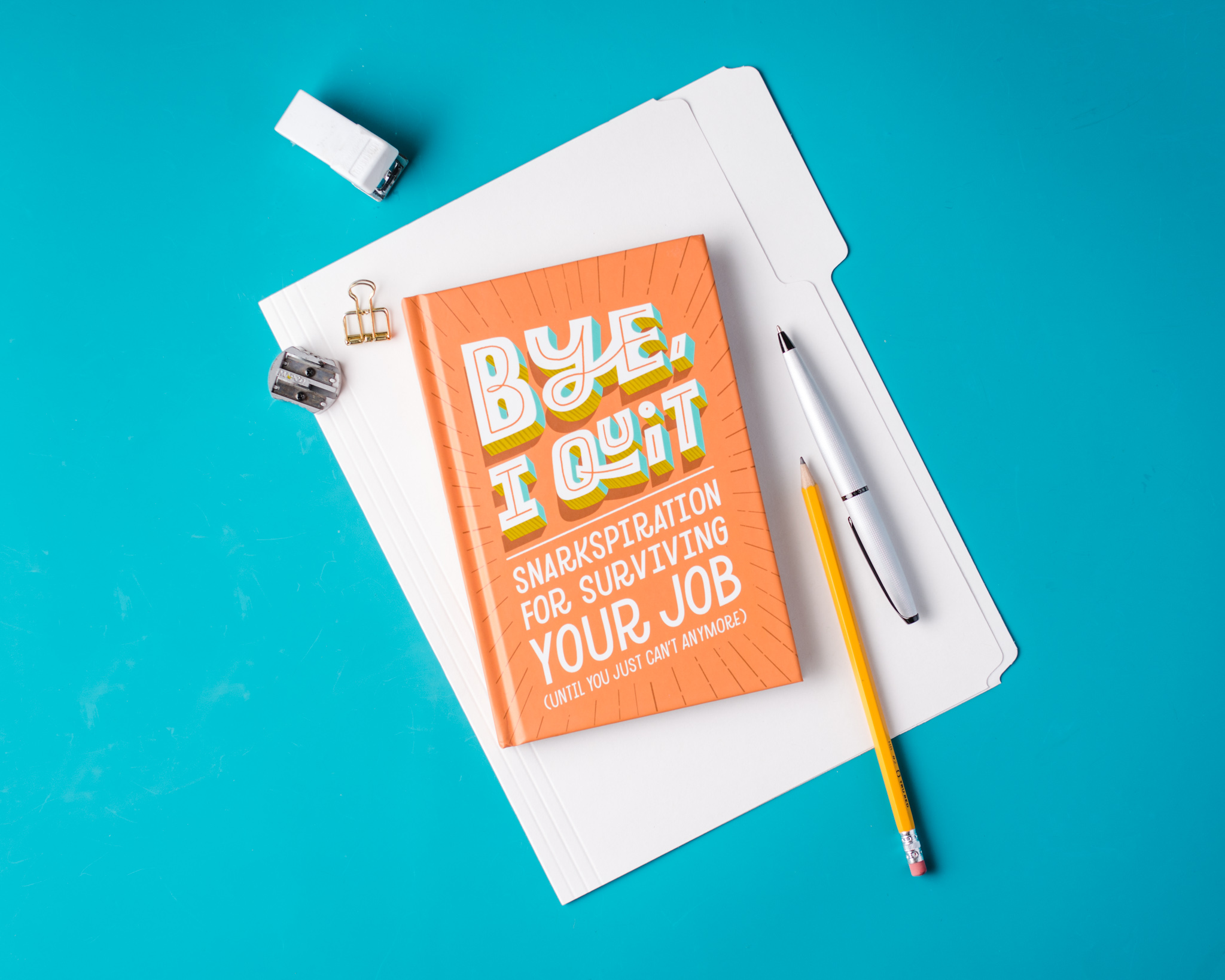 Resign yourself to the great resignation and just say "bye." BYE, I Quit is a blend of satire and encouragement to help you find meaning and humor to get through the workday. If you have had a recent epiphany about quitting your job or know someone who has, this fully illustrated, meme-worthy guidebook offers the inspiration needed to keep your chin up and tap into what really matters in life. (Spoiler: it's not your job).
Sample entries include:
Affirmations that you are more than just your job

Meditations to keep you focused during your 8 a.m. meeting

A flowchart to determine if you should send that passive-aggressive email

Mantras for when you're burnt out Humorous illustrations of all the little things that bug you at work (seafood in the microwave, anyone?)

Step-by-step guides for getting motivated or having a really good Friday

Inspirational quotes to help you connect to your true passion and purpose
Equal parts hopeful and snarky—okay, fine, it's actually mostly snarky—BYE, I Quit is a great source of inspiration (snarkspiration!) for anyone who dreams of quiet quitting or leaving their job altogether and finding the elusive work-life balance. Also perfect for anyone who just can't stand the hours of nine to five anymore.